Thursday, September 14, 2023
Throughout Mount Vernon there are neighborhoods that have a mixture of longtime residents, shorter term residents with the military, younger people that are fresh out of college starting their new careers. The area includes a full range of incomes and ethnicities. The Mount Vernon area is full of options that offer something for everyone.
In the southern part of the district, the old Lorton prison has been turned into an art center where local artists practice their trade in the old dorm buildings that are divided into art studios. The center is home to live entertainment, food, festivals and art shows as well.
If all the art touring generates a thirst for local beer, the Bunnyman Brewery opens soon, serving local craft beers. It is named for a local legend about an ax-wielding man in a bunny suit that terrorized the area years ago. Or maybe it was an escaped prisoner who was never recaptured and left a trail of dead rabbits. Is it true? Don't know, but the brewery is there to discuss the whole thing while sipping on a sudsy beer.
If all that beer brings on a taste for locally made Mexican ice cream, the "Michoacan A Pedir De Boca," is full of ice cream varieties. "All is fresh," said owner Carina. They have offerings in dairy and water-based flavors so they don't leave anyone behind that may have a digestive system not suited for dairy.
She pointed at the popsicle case, which has over a dozen flavors, with everything from pistachio to mango to cucumber with chili flavored popsicles. "We manufacture all of these," she said.
In fact, Mount Vernon is full of ice cream places. For the traditionalists, the Custard Shack in Belle Haven is open year-round and has a variety of traditional flavors, while Bruster's just opened in the newly-blossomed Hilltop Village off Telegraph Road.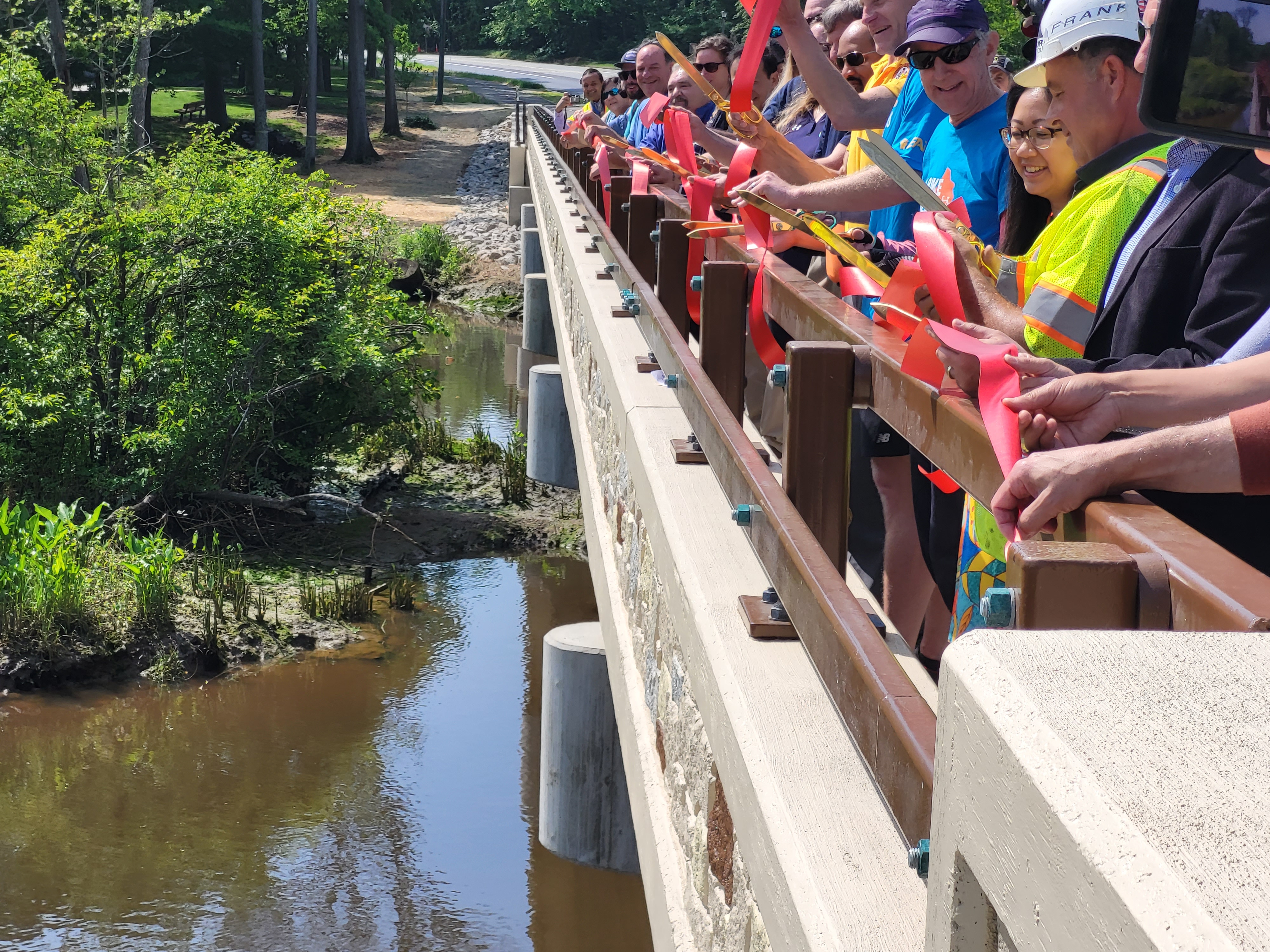 Officials celebrate a new bike trail bridge over a creek in Mount Vernon.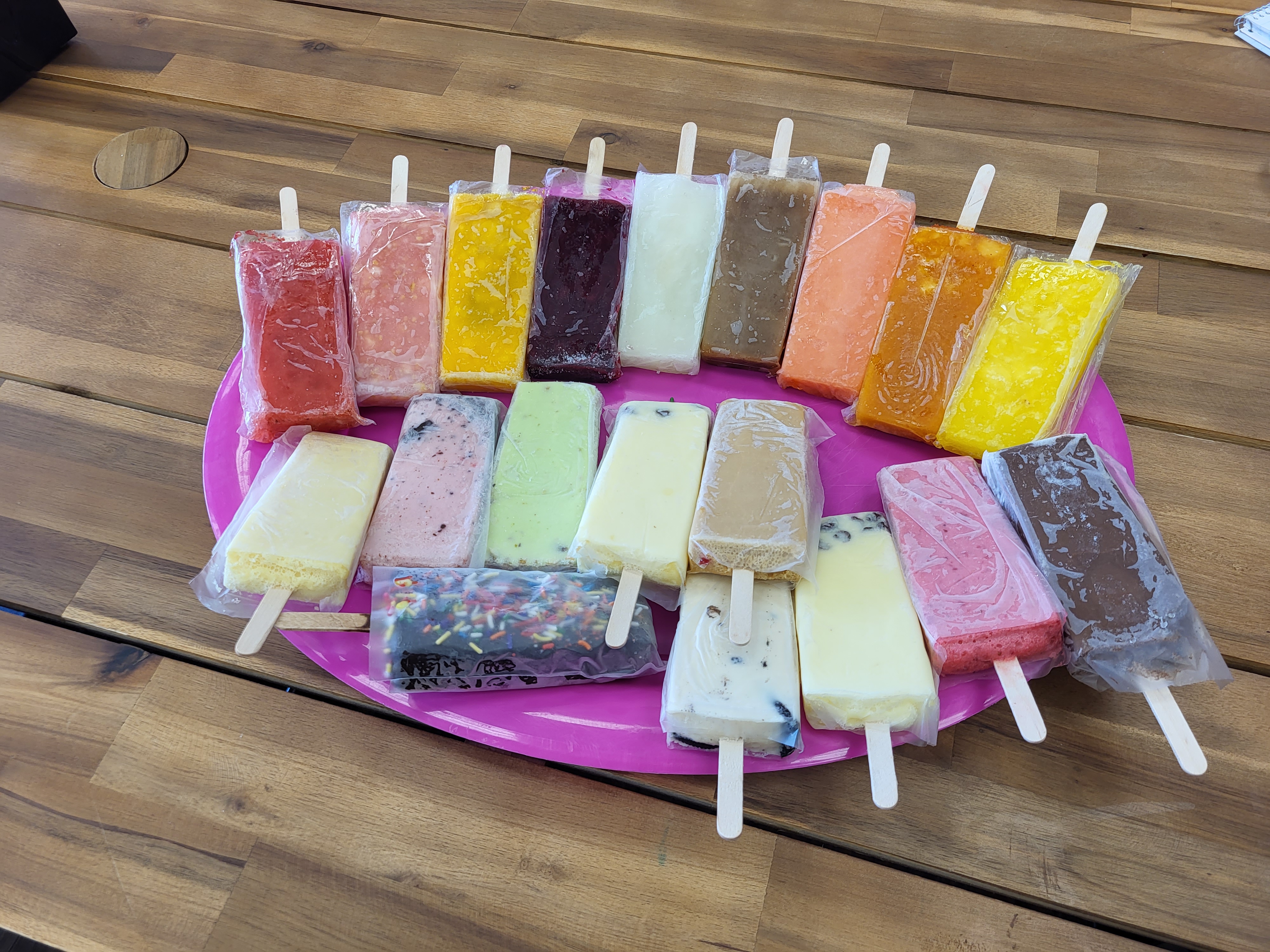 Homemade Mexican style popsicles at "Michoacan A Pedir De Boca" across from Cooper Road in Mount Vernon.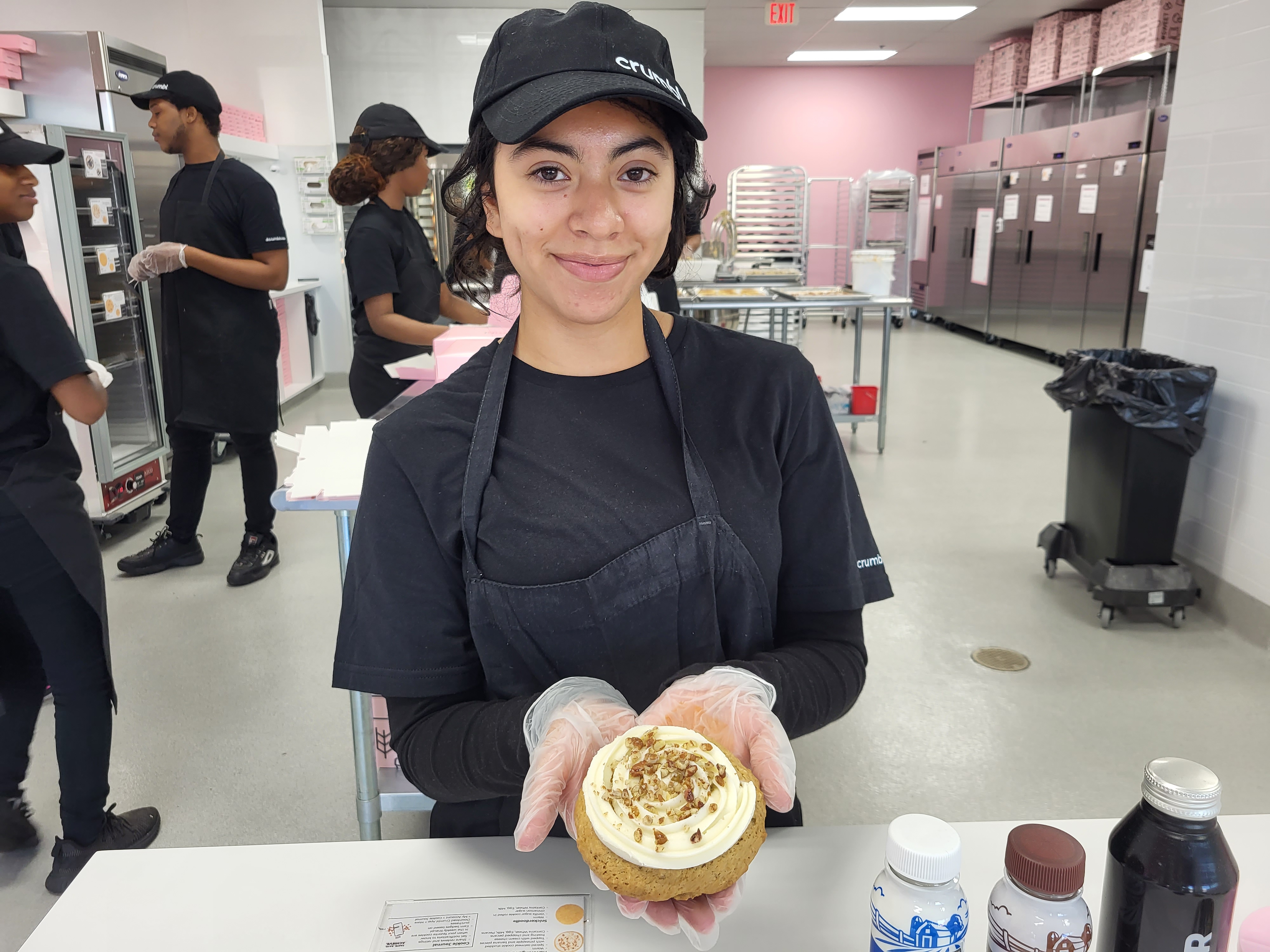 The new cookie place in Kingstowne is a big hit.
The Bunnyman Brewery in Lorton has brewskies and a local legend.