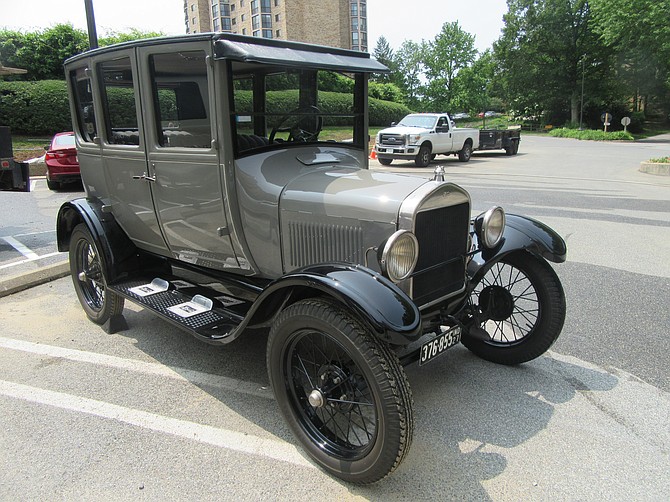 To start his car, Ford Chinworth rolls up and removes the fabric cover, lifts the hood, opens the gas line, closes the hood, honks the horn to test the battery, inserts the key, steps on the passenger side running board's aluminum plate, climbs in, retards the spark, chokes the motor, turns the key counterclockwise, presses the starter button with his right heel and moves the throttle down and up. And the motor roars.
This is his routine for getting his 1927 Model T Ford on the road. The car, which he has dubbed "Mt. T," was originally owned by his Indiana grandfather, Clement Chinworth, who drove it until his death in 1949. Chinworth recalls watching the car smoke and backfire in a 1954 Warsaw, Indiana, parade in his childhood. 
He and his cousins have meticulously restored it, which required extensive research to confirm the original paint color, fawn gray. It is a gleaming four-seater (some call it a "Fordor") with original cream pinstriping, crank-up windows and a running board on each side. 
To keep it working, Chinworth, a Mount Vernon-area resident, drives the car once a week to Burke and Herbert Bank on Sherwood Hall Lane and various other local spots, including U.S. 1. Its maximum safe speed is 38 miles per hour. It will go 48 to 50 mph downhill, but 38 is the highest safe speed, Chinworth stresses. "The Model T is not safe. That's why you go slow. In a real emergency, you pull the hand brake," he explains.
For car shows, when travels to Centreville or Rockville, he avoids the Beltway and takes backroads like Braddock and Centreville Roads, since he is chugging along at 38 mph or slower. "It is possible to judge when you have reached and are driving at the desired cruising speed based on the sound from the engine compartment," he wrote in a driving guide.
Mass Produced
The Model T was one of the first mass production vehicles. Ford Motor Company made it on the moving assembly line in Highland Park, Michigan, between 1908 and 1927. Ford shipped one to its first customer in 1908 and priced it between $260 and $850, according to the company's website. As car manufacturing competition grew in the mid-1920s and gave consumers more choices, Ford ended Model T production in 1927.
Chinworth has mastered the car's operations, documented in 18 pages of instructions that he penned titled "Starting, Driving and Stopping Mr. T.," after having had only a 30-minute lesson when he first got the car. "Nothing is automatic," he notes. "You make everything's that going to happen, happen." 
Mr. T has a four-cylinder, 20-horsepower motor, four roll-up windows and three pedals on the floor, from, left to right, the clutch, reverse and brake. The throttle or accelerator is a stick-like device behind the steering wheel. It has no seat belts, power steering or turn signals. A ten-gallon gas tank is under the front seat. Many Model T's required inserting a stick in the tank to determine available gas, but Chinworth's car has a gas gauge. 
For the driver and passengers, it's much noisier inside than today's vehicles. "There's only a wooden board between the driver and the engine," he points out. "There are not many moving parts compared to today's cars," he explains. 
It always attracts startled looks, admiration, amusement and applause. Chinworth gets questions like "What is the gas mileage?" The answer: 20 miles per gallon. 
Car Collectors
Chinworth is a retired architect who designed private buildings, four Metro stations and U.S. Navy shore facilities. He is secretary of Nation's Capital Model T Ford Club, a chapter of the Model T Ford Club International, which has members in countries like Brazil and Australia. Among the local club of 50 aficionados, members collectively have 30 Model Ts. 
Model T devotees take their cars to shows and the club has tours several times a year in which members drive from five to 30 cars together on preplanned routes, like the Skyline Drive. Chinworth is the Tour Director.     
Some Model T-ers participate in what's called "Take-Apart Car" an event in which they have a 1926 Model T pickup truck disassembled to the frame and an eight-person crew must put the vehicle's 13 pieces back together in 15 minutes. Chinworth's team usually does it in eight.     
To Chinworth, the car is a cherished family heirloom. His 15-year-old grandson will visit soon and learn to drive it. "It's a great hobby, great fun," he offers, and fondly comments, "I believe he is good to go for another 90 years or so."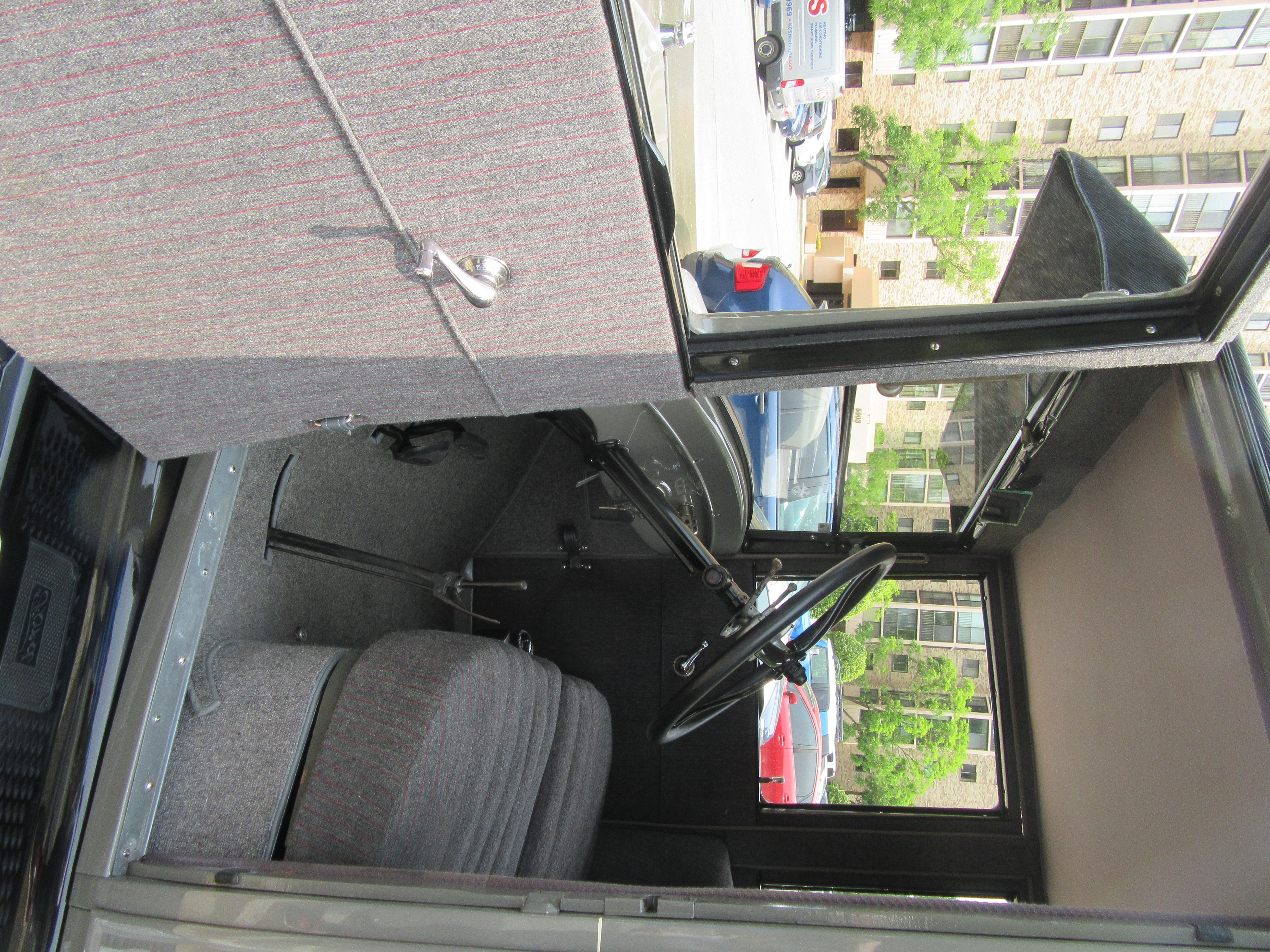 Information and Events
* May 20, Antique Car Show, Fairfax, https://www.fairfaxva.gov/government/parks-recreation/special-events/antique-car-show 
* May 21, Old Town Festival of Speed and Style, Alexandria https://www.festivalspeedstylealex.com/ 
* June 3, AutoWorks Festival, Workhouse Arts Center, Lorton, https://www.workhousearts.org/calendar/auto-works-festival and Antique
* Automobile Club of America Show, Fredericksburg, http://hfraaca.org/ 
* June 18, Annual Classic Car Show and Take Apart a Car, 200 antique cars, Sully Historic Site, Chantilly, https://www.fairfaxcounty.gov/parks/sully-historic-site/ 
* August 12, Nation's Capital Model T Ford Club, 50-mile tour in North Arlington, north George Washington Memorial Parkway and Rock Creek Park, https://ncmtfc.org/