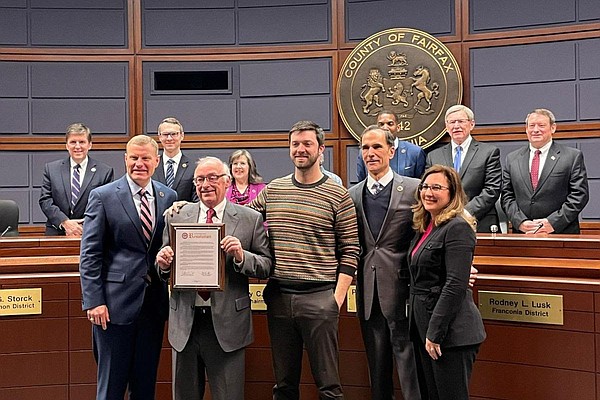 Wednesday, March 22, 2023
Alice's Kids of Mount Vernon was recognized by the Fairfax County Board of Supervisors earlier this week. Alice's Kids is a nonprofit organization based in Mount Vernon that provides financial support to children in need. "Every day, a child goes to school without a winter coat, wearing sneakers with holes in them or carrying school supplies in a paper bag because they can't afford a backpack. Another child cannot see properly because their glasses are broken," says the website. "Working with a network of hundreds of teachers and social workers, Alice's Kids pays for such items because we believe a little help goes a long way."
"Within our community, they have provided thousands of children with clothing, shoes, school uniforms and supplies, sports equipment, and so much more," said Chairman Jeff McKay.
Recently, comedian and former Northern Virginia resident Patton Oswalt donated his Celebrity Jeopardy winnings of $250,000 to Alice's Kids. This donation moved them closer to their 2023 fundraising goal and helped them to continue their work providing resources to children in need.
The Board Proclamation recognized Alice's Kids and the work the organization has done for the community. 
https://aliceskids.org/ Click the donate button.