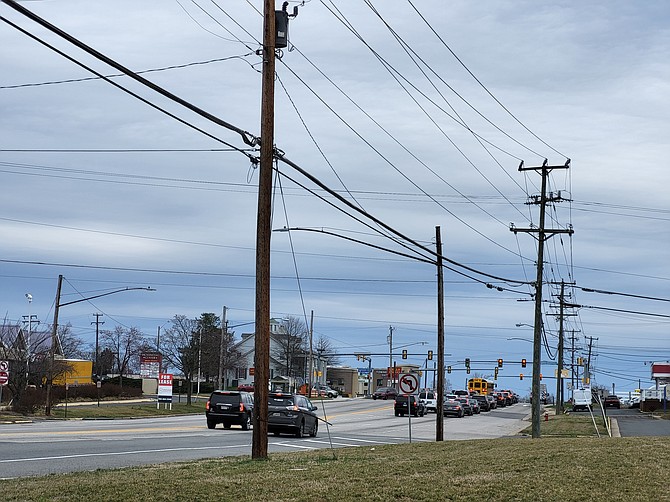 As spring season approaches, so does the project timeline for the expansion of Richmond Highway, so officials are looking at the possibility of putting the power lines underground as well. Virginia Senator Scott Surovell (D-36) included this change in the latest bill passed in Richmond.
The issue now goes up to the Governor's office, and then onto the Fairfax County Board of Supervisors who would decide on this project since it is a local project vs a state project. Overhead power line poles are not only unsightly, they are a hazard too.
"Every week I get a call when somebody hits one of the utility poles," said Surovell, who has been working on this idea for over six years. "The community strongly supports it," he added.
In Surovell's bill, SB 1370, it says "the primary need of the project is for purposes of grid reliability or grid resiliency or to support economic development priorities of the Commonwealth, including the economic development priorities and the comprehensive plan of the governing body of the locality in which at least a portion of line will be placed, and not to address aging assets that would have otherwise been replaced in due course."
"Appearance is one of the reasons," Surovell said. "In 20-30 years, Richmond Highway will look a lot different, density and mixed use will be spread." Presently, there are wires strung between buildings but by undergrounding it, the corridor will be "a more urban streetscape," he said.
Surovell said the funding would come through Dominion Power, and therefore, the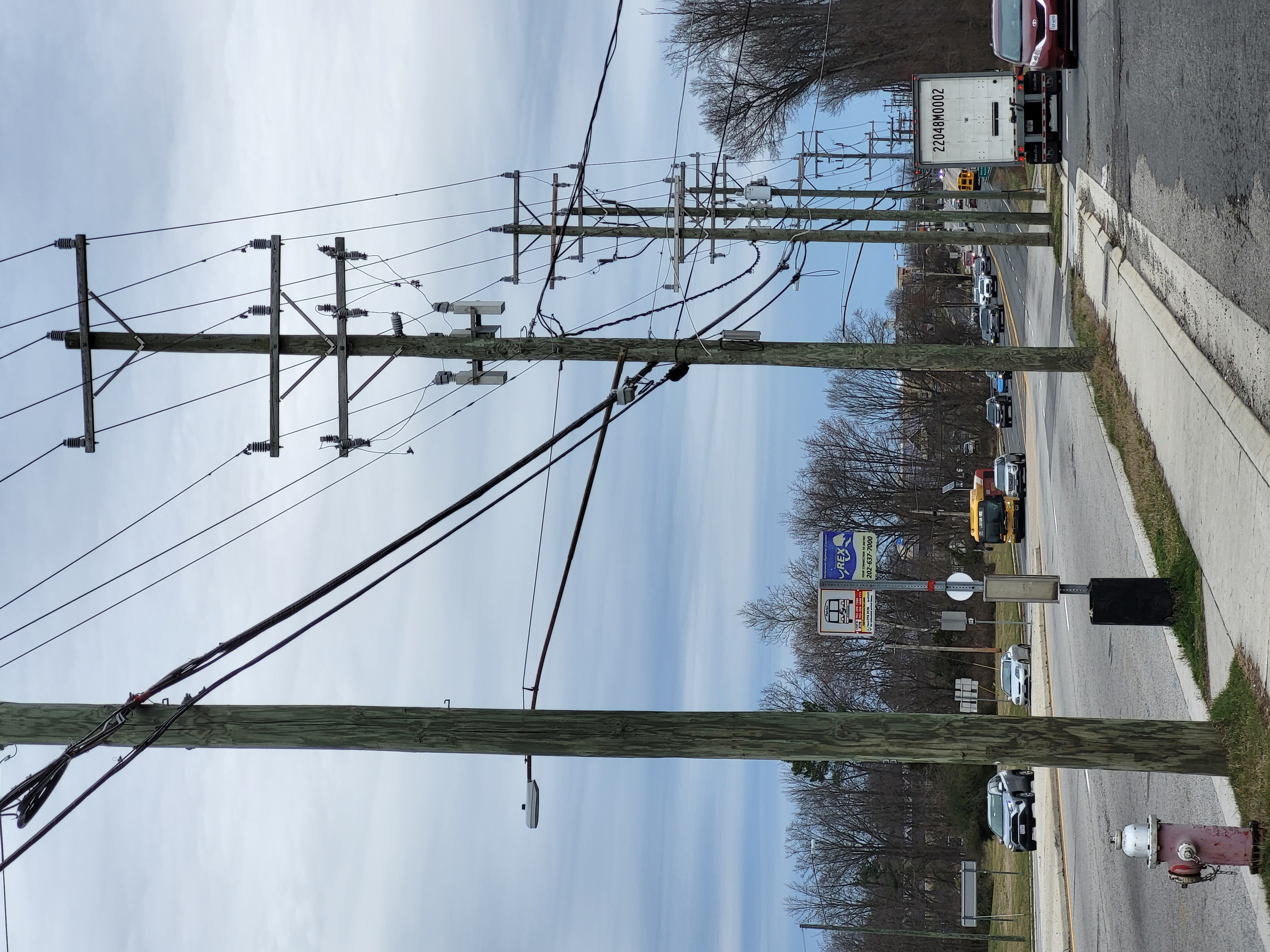 customers would ultimately pay more but he said it would only be "penny's more," on the monthly bills for each customer. When the trenches for the lines are created, room for Verizon fiber network would be included.
Community Communications
In 2018, the Mount Vernon Springfield Chamber of Commerce produced a letter of support for the undergrounding of utilities. "The Mount Vernon-Lee Chamber of Commerce, representing approximately 300 businesses, together with the local business leaders co-signing this letter, urge the Board of Supervisors to ensure that all utility cabling is undergrounded when Richmond Highway is widened between Jeff Todd Way and Napper Road," the letter stated.
Reasons for their support included minimizing disruptions by piggy backing it with a road project; it's for the "public good," so government funding is appropriate; it enhances economic activities; delivers greater reliability; and enhances national security since an underground utility line is less susceptible to damage from natural or man-made disasters. Underground utilities support the Richmond Highway corridor as a Commercial Revitalization Zone, the chamber added.
Mount Vernon Supervisor Dan Storck (D) had a similar undergrounding message for his constituents on the county website. 
"Time to act for Mount Vernon's main street NOW. As such, I have shared with my Board colleagues several options to create a funding pool that could be used not only for Richmond Highway, but in future years, for additional areas throughout the County along our major roadways and revitalization areas," Storck stated on the site.
Peggy Fox, spokesperson with Dominion Energy, noted some positives and negatives with underground wiring. On the plus side, outage frequency is reduced, and utilities are protected from trees and vehicles. On the negative side, repairs can be more costly and they present more challenges for expanding capacity, such as upgrading or adding new circuits, she said.