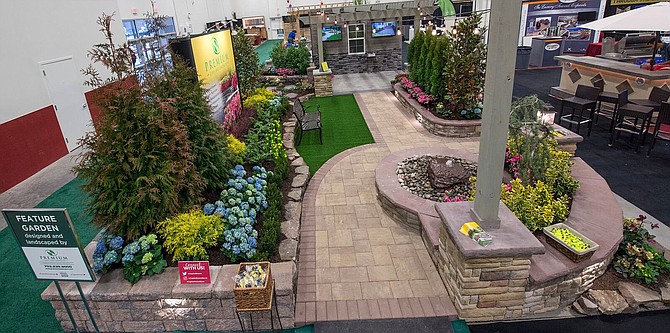 One McLean's native sons will be back in Northern Virginia this weekend.  Designer Yip Vern is scheduled to appear at the Capital Remodel and Garden Show on Feb. 24 at 2 p.m. and 1 p.m. on Feb. 25 at the Dulles Expo Center. 
Yip gained national prominence during the four seasons he spent on the original run of TLC's Trading Spaces. During the past 10 years he's appeared on HGTV shows, including "HGTV Design Star" and "Bang for Your Buck."  
Expo-goers will have a chance to hear his expert advice. 
"I'll be talking about universal design tips that everyone can adapt for their home. And ways to get the most out of your home in this post-pandemic world we live in, he said. "I love being back in the DC area. No matter where I travel or how many years I've lived in Atlanta, DC and Northern Virginia always feels like home in a way no other place can."
Yip is now working on this third book which is scheduled to be released next spring.  He designs fabrics, wallcovering and sheets for Vern Yip for Trend. He's celebrating the tenth anniversary of his brand and releasing a second wallcovering collection that will make its debut this September. 
For more information on the Capital Remodel and Garden Show, visit Official Capital Remodel + Garden Show | February 24-26, 2023 | Chantilly, Virginia
https://www.capitalremodelandgarden.com/
CAPITAL REMODEL + GARDEN SHOW  2023
Dulles Expo Center – 4320 Chantilly Shopping Center, Chantilly, VA
Friday, Feb. 24                  10 am – 9 pm
Saturday, Feb. 25             10 am – 9 pm
Sunday, Feb. 26                10 am – 6 pm
Tickets (single tickets valid for one day of show):
$12 Box Office adult admission; $10 Adult online admission (discount price valid until Feb 23)
$3 Children aged 6-12, Children 5 and under FREE