Artist rendering
MS-02.01.23-1
The new complex will fit nicely into the surrounding community.
Construction began this month on the Franconia Governmental Center and Kingstowne Regional Library Project at the corner of Beulah Street and Kingstowne Boulevard in southern Fairfax County.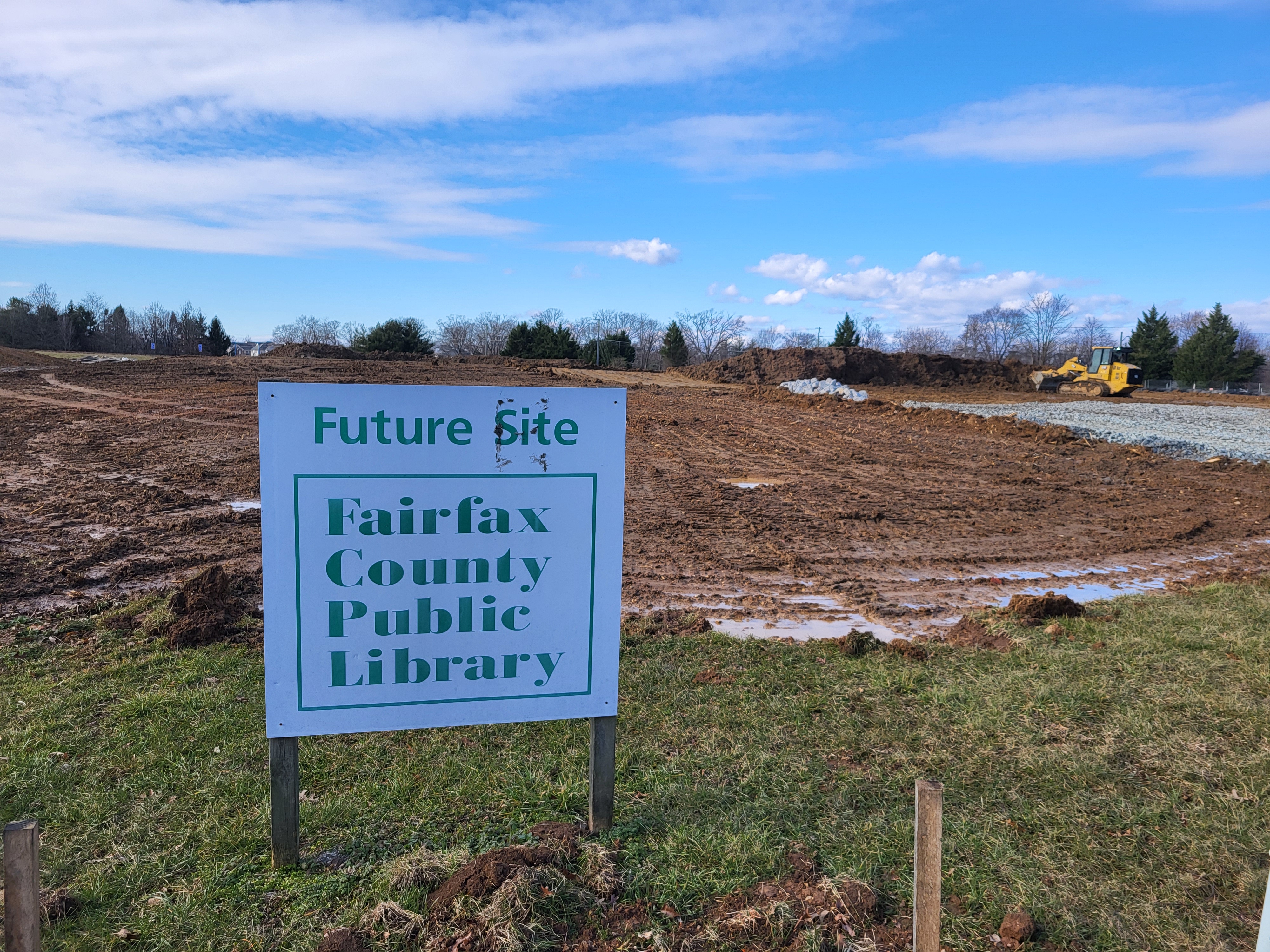 When the project is completed in 2025, it will house the Franconia Police Station, the Franconia District Supervisor's Office and the Franconia Museum. These facilities are now in an outdated building on Franconia Road. According to Fairfax County, the facility is undersized, mechanical and structural systems are outdated, parking is insufficient and the fueling station is located within the secure perimeter thereby disallowing access to it by county vehicles other than those used by the police. The new combined facility will provide a safe, convenient environment for the residents of the Kingstowne area to gather and have access to county services in one central location, the county said.
Franconia District Supervisor Rodney Lusk (D) looks forward to the new facility. "The current Franconia Governmental Center no longer provides the adequate facilities needed for our police officers, Franconia Museum, my staff, and most importantly, our residents. I'm excited that our District will have a new facility with a library, which the community will be proud to visit. In addition, the updated facility will provide the modern amenities our officers, seniors, and other public servants deserve," Lusk said.
This new combined facility will be approximately 90,000 square feet with better parking and access. The 28,000-square-foot Police Station and the 4,200-square-foot Franconia District Supervisor's Office will share a space with the Franconia Museum and a 7,200 square-foot Active Adult Center.  It will also have a new Childcare Center for infants to pre-kindergarten children and the Kingstowne Community Library will be expanded to a Regional Library. The current Kingstowne Library is in a bottom level space in the shopping center where Beulah Street meets Telegraph Road.
The total project cost estimate for the consolidated facility including the two associated parking garages is $79.5 million. Funding for the Franconia Police Station, to include the Franconia District Supervisor Office and the Franconia Museum, was approved in the 2015 Public Safety Bond Referendum. Funding for the library, to include the Active Adult Center, was approved in the 2020 Library Bond referendum.