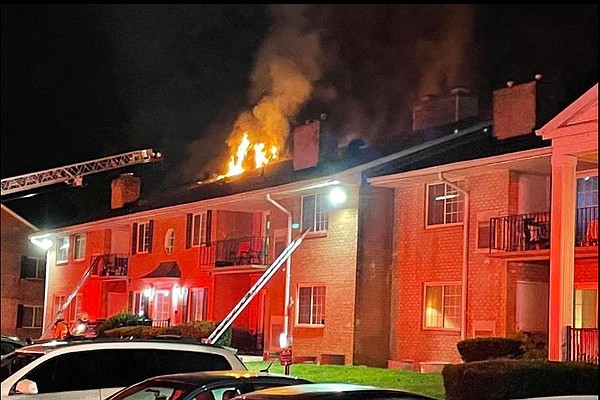 Thursday, September 29, 2022
Around 11 p.m. Saturday, Sept. 24 there was an apartment fire in the Mount Vernon Square apartments in the Hybla Valley area. According to the Fairfax County Fire and Rescue Department, units responded to a two-alarm apartment fire in the 7500 block of Republic Court, which is just off Arlington Drive. The fire was on the top floor with extension into the attic and through the roof. There were no reported injuries. Multiple residents were displaced, and are being assisted, the FCFRD reported.
Fire Investigators determined the fire was accidental in nature and started in the attic. The cause of the fire was an electrical event involving wiring to the attic exhaust fan.
35 occupants were displaced because of the fire. Red Cross is assisting the displaced occupants. Damages as a result of the fire were approximately $321,250.