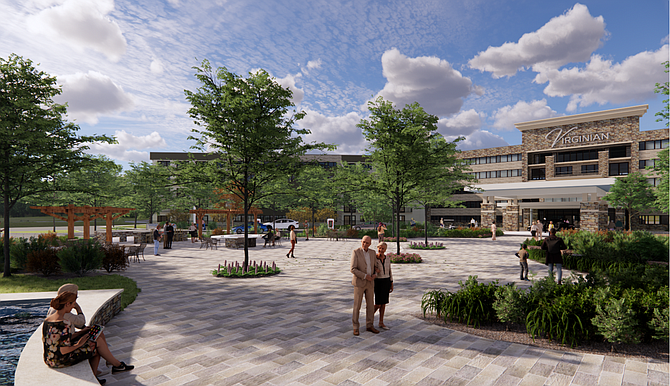 When Edna Godwin retired after 43 years as an English teacher she began to look for opportunities that would keep her connected to education. Now that she is no longer in front of the classroom, the 73-year-old Arlington resident is reversing her role and becoming a student. 
"I've always been active. I'm a type A personality and I love learning as much as I love helping others learn," said Godwin who lives in Arlington. "When I retired, I knew that I had to keep a schedule each day that included some sort of education and I needed to see friends or be around people."
A group of local seniors will have an opportunity to return to school this Fall thanks to Virginian Scholars, a new program that offers lifelong learning experiences for seniors who live in The Virginian, a retirement community in Fairfax. It was designed by Andrew Carle, a lecturer at Georgetown University and Founding Director of the Senior Housing Administration program at George Mason University. He called it "a perfect fit for an area that values learning." The Census Bureau includes Arlington and Alexandria among the ten best educated areas in the United States. 
Carle's hope is that Virginian Scholars will offer seniors an intellectually, socially and physically active lifestyle. "[Thes] are important tools in the brain's arsenal to help prevent cognitive decline," said Linda Goldman, LCSW. "Lifelong learning, especially of totally new things, makes full use of this brain's ability. This invigorates it and keeps it healthy in the process."
In an effort to replicate a traditional college experience, seniors earn credit hours through classes, lectures, workshop, fitness and other activities not only at The Virginian, but from outside educational organizations such as the Osher Lifelong Learning Institute (OLLI) at George Mason University, The Lifetime Learning Institute of Northern Virginia Community College and MasterClass, an online education platform.
For more information, call 703-385-9229.