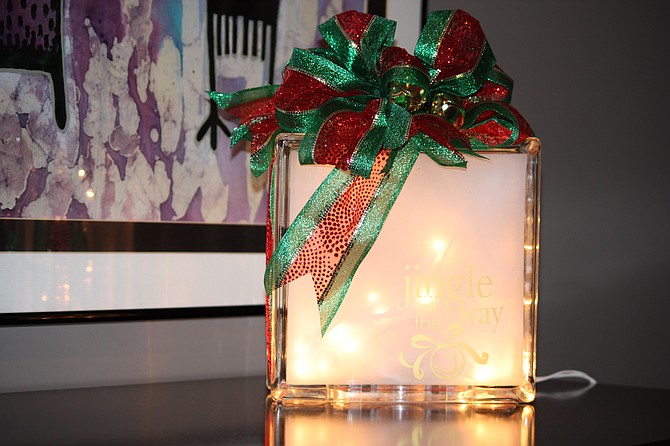 Bob Nelson Sr., who organizes the monthly Military Appreciation Mondays with his son at the Old Brogue Restaurant in Great Falls, said they would be working with the Elizabeth Dole Foundation to identify military families with children needing support this holiday season. For those unfamiliar with how the" Santa Bob" program has previously operated, Nelson posts the first names and ages of the children per family and their locality on his business website, Bob Nelson Team Real Estate https://www.bobnelsonteam.com/. Nelson requests a minimum commitment of $150 per child.
Nelson anticipates getting the first round of family names within the week. Depending on volunteer involvement, the list begins with 25 families and expands to 50 or more. "The most we've ever done is 135 families," Nelson said.
"Although the Foundation is celebrating its 10th anniversary, it is a new organization for me," Nelson said about working with the Elizabeth Dole Foundation. "I am very pleased by the excellent things they do for the families of the wounded and deceased military."
Once a donor, whether an individual, family, or company, decides on a family (or families), they contact "Santa" Nelson at Santa@bobnelsonteam.com. Some companies have used this experience to foster team development by having employee teams purchase and wrap the children's presents. Nelson said that one year a Great Falls Elementary School "adopted" a family.
Nelson provides the volunteer participants with contact information for the gift families, including their phone numbers, postal mail, and email addresses. Nelson requests that participants contact the family's point of contact to learn more about the children's wish lists. That personal touch, Nelson said, is the most significant component of the program for the families and the volunteers.
"I would strongly encourage [donor participants] to learn a little about your family. You may be surprised at how much they need to talk," he said. "Most importantly, have a wonderful holiday season knowing that you have done something truly special this year."