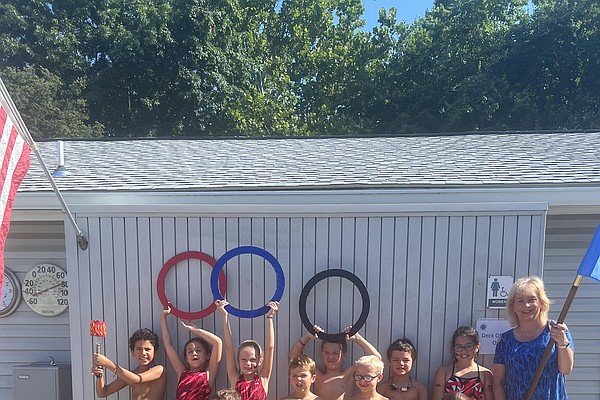 Wednesday, July 20, 2022
The 
2022 Herndon Swim League schedule
 is a regular season this year after having been impacted by COVID in 2020 and 2021. That includes eight weeks of in person practices, team breakfasts, competitions, the Herndon Olympics, and the All-League Meet.
On Tuesday, July 12, league swimmers from Foxfield, Kingston Chase, Hunters Creek, Four Seasons, Faircrest, Kingstream, Bradley Farm, Reflection, and the Community Center met at Kingston Chase to compete in the 2022 Herndon Olympics. 
Sheila Olem, mayor of the Town of Herndon, who had been asked to attend, said, "I am honored to carry the Town of Herndon flag at the Herndon Olympics opening ceremonies today."
The final days of the Herndon Swim League season draw near. All-League Meets @ Four Seasons are July 23. Swimmers, take your mark.