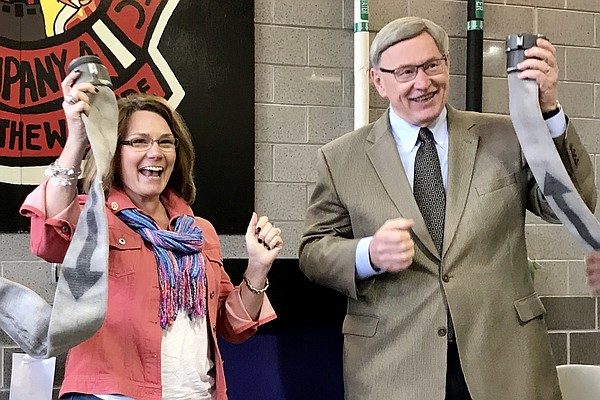 Wednesday, August 10, 2022
At the Aug. 2 meeting of the Fairfax County Board of Supervisors, John W. Foust (D-Dranesville) announced that he will not run for re-election in the upcoming November 2023 election. Foust said he will have more to say on the matter later. 
"It has been an absolute honor to serve on this board for the past 15 years, particularly with the current board, and I just love it. I want to assure my constituents that we will continue to work hard to represent you until my term ends on Dec. 31, 2023," Foust said. First elected in November of 2007 to represent the residents of McLean, Great Falls, Herndon, and portions of Vienna and Falls Church, Foust was re-elected for four-year terms in 2011, 2015, and 2019.
Chairman Jeffrey C. McKay (D) said that Foust's work on economic initiatives and affordable housing has been remarkable, especially in the last two and a half years, which have been some of the most difficult times to govern that anyone can imagine. McKay recalled in the late 1990s, attending the Sorensen Institute for Political Leadership with Foust and, like him, an "average citizen," then being elected to the board for the first time.
"It is something that I will always cherish," McKay said. "Thank you for your outstanding dedication to the people of the Dranesville District and the entire county. … You've made the Dranesville District a much better place to live, thanks to your leadership. So, we will certainly miss you." McKay said.
Foust chairs the Housing and Economic Advisory Committees and serves as Vice Chairman of the Budget and Health and Human Services Board Committees. Foust represents Fairfax County on regional boards and commissions, including the Northern Virginia Transportation Commission. 
https://www.fairfaxcounty.gov/dranesville/about-supervisor-foust
He has served the Dranesville District and Fairfax County with "hard work," "advocacy," and "problem-solving leadership." 
Foust's accomplishments as supervisor include helping to expand full-day kindergarten countywide, supporting funding for teacher pay increases, obtaining funds to widen Route 7, and constructing numerous road and pedestrian improvements. He supported capital projects in Dranesville, including three new fire stations and two renovated and expanded libraries, and he advanced the county's efforts to address climate change.