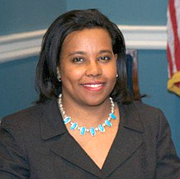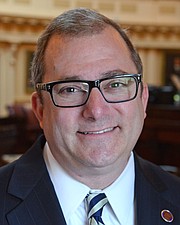 Alexandria is about to become the capital of marijuana in Virginia.
The city's legislative delegation is at the center of an effort poised to legalize weed this summer, years ahead of an agreement that was struck behind closed doors at the end of the General Assembly session in February. This week, Gov. Ralph Northam issued amendments to legislation introduced by House Majority Leader Charniele Herring (D-46) of Alexandria and state Sen. Adam Ebbin (D-30) that would have legalized marijuana on New Years Day 2024. After receiving tremendous pressure from an unprecedented lobbying campaign, the governor changed his position and amended the legislation to legalize pot on July 1 of this year.
"It really is an extraordinary victory," said Jenn Michelle Pedini, executive director of Virginia NORML. "We're really thrilled to see that Governor Northam agrees with NORML and with Virginians that legalization ought to take effect on July first of this year."
When the General Assembly session began, the governor called for the date of legalization to be tied to the date commercial sales could begin. Northam originally wanted the Alcoholic Beverage Control Authority to regulate marijuana when sales begin in 2023. But lawmakers rejected that idea and instead created the Cannabis Control Authority, which pushed the start of commercial sales back to 2024. Senators wanted to separate the date of legalization from the date of commercial sales, but they were outnumbered during the closed-door conference committee discussions.
"Thankfully people have evolved and come to the Senate position, which we're happy to see," said Ebbin. "I think you're going to see a bipartisan recognition that the prohibition on cannabis has failed and if we're going to legalize it we might as well just get that done and eliminate all penalties for possessing a small amount of marijuana."
During the conference committee negotiations, which happened in secret and were not open to the public, senators pressed for a re-enactment clause that would force lawmakers to reconsider the legislation again next year. House members didn't like the reenactment clause, but they ended up agreeing to it if the Senate agreed to delay legalization until 2024 to allow for time to stand up the Cannabis Control Authority. Now the governor's amendments are forging a new compromise, moving up the date of legalization while also allowing people to grow marijuana plants in their home as of July 1.
"Our commonwealth is committed to legalizing marijuana in an equitable way."
— Gov. Ralph Northam
"If you're going to legalize simple possession, you also have to have a legal way to obtain it," said Herring. "Unfortunately, the Senate put a reenactment clause on the regulatory part of the bill so there was no way for us to speed up the process so we could have retail."
NOW LAWMAKERS will be considering a new compromise, one crafted by the governor and his staff behind closed doors at the Executive Mansion. The version lawmakers will be voting on when they reconvene on April 7 would legalize possession of marijuana this summer while also allowing for people to grow marijuana plants at home. That solves the problem of legalizing a product that was unavailable through legal channels. Meanwhile, lawmakers will still need to reenact all the language standing up the new Cannabis Control Authority, a massive undertaking that includes social-equity licenses and vertical integration allowing companies to grow a product it also sells.
"Our commonwealth is committed to legalizing marijuana in an equitable way," said Northam in a written statement after issuing his amendments. "Virginia will become the 15th state to legalize marijuana, and these changes will ensure we do it with a focus on public safety, public health and social justice."
Now members of the General Assembly will have the final say. During their April 7 session, they'll get an up or down vote on the amendments. Either they approve them or reject them, and they won't have an opportunity to make amendments or disrupt the careful second negotiation that the governor crafted over the last month. Democrats in the House are expected to approve the marijuana amendments with overwhelming support, although the margins are a little tighter in the Senate. At least one Democratic senator has already announced his opposition.
"People smoke marijuana to get high," said Sen. Chap Petersen (D-34), who says he remains opposed to creating a new legal industry for marijuana. "The purpose of smoking it is to create an altered mental state, and once you legalize it people will be able to use it pretty much any time they want."
"It really is an extraordinary victory."
— Jenn Michelle Pedini, executive director of Virginia NORML
Other Senate Democrats disagree, even some of the more conservative members that might have otherwise raised objections. Sen. Creigh Deeds (D-25) said he would have preferred the final version of the bill to have a statewide referendum, allowing voters to weigh in on whether they want to move forward with legalizing marijuana. But even though the amended version of the legislation does not have a referendum, he says he'll support legalizing marijuana this summer.
"I expect it to pass," said Deeds. "The thing that cost us the bipartisan majority and cost us one Democratic vote is when we took the referendum out. The referendum is still out, so it's going to be a close vote."
THE WILD CARD in the Senate is Sen. Joe Morrissey (D-16). He's pressing senators to withhold their votes legalizing marijuana until the governor agrees to call a special session on eliminating mandatory minimum sentences. Lawmakers were close to an agreement on eliminating mandatory minimums, but the effort fell apart at the last minute. Advocates for criminal justice reform say the failure to take action on mandatory minimums was a major setback, and now Morrissey wants to use the vote on marijuana as leverage to force a special session of mandatory minimums.
"I have the greatest opportunity to get it done when I couple them together," said Morrissey. "We're talking about a $25 fine for marijuana versus mandatory minimums that cause people to go to prison for decades and destroy not just the defendant's life but generations."
The governor's press release includes quotes from two Republicans, Sen. Jill Vogel (R-27) and Sen. Richard Stuart (R-28). Some viewed that as an indication that the governor has already lined up all the votes he needs in the Senate. But Morrissey says he's hoping to persuade his colleagues that the vote on marijuana is an opportunity to force consideration of a major criminal-justice reform.
"We'll see if they've got the votes," said Morrissey.