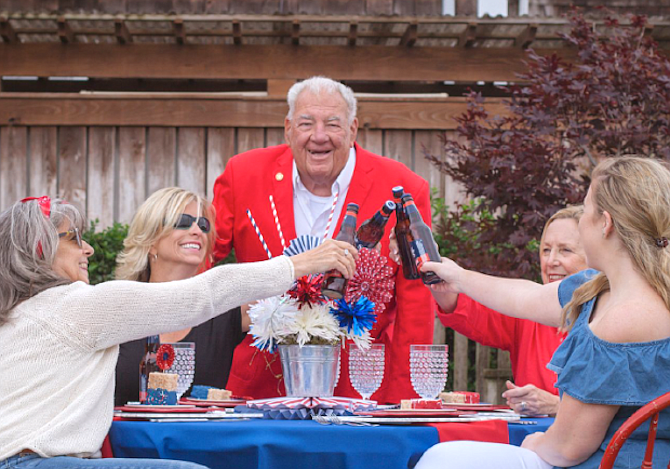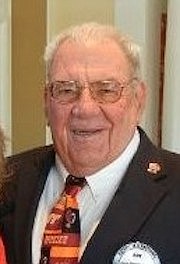 For most people, the cursory greeting "How are you?" elicits a cursory "Fine, and you?" But for Roy Gravatte, it was a chance to show his gratitude in life with his signature response to anyone who asked: "Better than I deserve."
Gravatte, who divided his time between Northern Virginia and Bethany Beach, Del., died Feb. 15 at his Bethany Beach home. He was 84.
Leroy Trice Gravatte III was born July 23, 1936, in Washington, D.C. He grew up in Alexandria and attended George Washington High School, where he rowed for the G.W. national championship crew team. From an early age, he spent summers in Bethany Beach at his family's vacation home and was a lifeguard for the Bethany Beach Patrol.
After graduating in 1960 from Virginia Tech with a degree in civil engineering, Gravatte served for a time in the U.S. Naval Reserve, then worked at the GSA until creating his own engineering firm, Professional Engineers. Later in his career, his engineering focus shifted to expert witness work in the elevator and escalator industry until his retirement. He was also a licensed real estate broker, where he invested in real estate in the D.C. and Bethany Beach areas.
In 1974, Gravatte purchased the Addy Sea, a historic oceanfront bed-and-breakfast in Bethany Beach, from the Addy family, founding members of Bethany since 1901. The Addy Sea became his passion and a symbol of the Gravatte family legacy in Bethany Beach. Through his vision and restoration, it became a premier destination on the Delaware coast and is still operated by his family today.
While in college, Gravatte married his high school sweetheart, Gail Fitzpatrick, and together they raised three children in their family home in Springfield, Va. Gravatte was an enthusiastic Virginia Tech Hokie, endlessly flying his Hokie flag and dressing in Hokie apparel. He was a Virginia Tech football season passholder until 2019.
Gravatte was an active and dedicated Rotarian, joining the Alexandria Rotary Club in 1996. He volunteered as Santa on King Street each Christmas and in Delaware hosted the annual Christmas breakfast of the Rotary Club of Southern Sussex at the Addy Sea. Gravatte was a member of the Masons, as was his father, and was elected to the Bethany Beach Town Council.
In addition to spending time at the beach, Gravatte enjoyed socializing with friends, an annual birthday party, rounds of golf, dips in the ocean and spending winter months in Florida with his girlfriend of 24 years, Sue Cooley. A devout Christian, he attended Ocean View Church of Christ, the Beach Fellowship in Bethany Beach and the McGregor Baptist Church in Ft. Myers, Fla.
Gravatte was preceded in death by his parents, Frances Miller Gravatte and Leroy Trice Gravatte II; and his sister Martha Lu Gravatte. He is survived by his brother, Charles and his wife, Frances; his children and their spouses, Trice and Laurel Gravatte, Gini and Neal Bepko, and Jeff and Sherene Gravatte; his grandchildren, Jessica (and Ian Loch), Tyler, Meredith, Adam (and Allison), Laura, Addy, Jamie and Sarah; and his two great-grandchildren, Rowan and Carter Loch.
A graveside service for Gravatte was held in Alexandria. In lieu of flowers, memorial donations may be made to Rotary International or to the Ocean View Church of Christ.