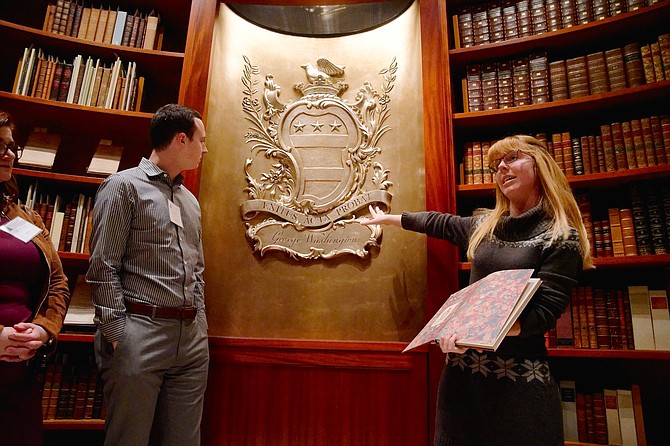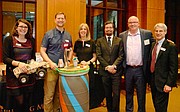 The Fred W. Smith National Library for the Study of George Washington at Mount Vernon was the setting for the Jan. 16 launch of The Leadership Collection at Alexandria, a new initiative by Visit Alexandria to highlight customized leadership training and team-building programs for corporations and executives.
More than 60 guests attended the reception, which highlighted three Alexandria-based leadership and team building institutes —the George Washington Leadership Institute at Mount Vernon, McChrystal Group Leadership Institute and Building Momentum.
"Alexandria offers meeting experiences that aren't found in other places, and the new Leadership Collection at Alexandria is the perfect example of that," said Lorraine Lloyd, vice president of sales and international marketing for Visit Alexandria. "We're thrilled to bring our partners together and offer this new program that provides groundbreaking content with top-end facilitators in one-of-a kind venues and an inspiring destination that's easily accessible."
Through the Leadership Collection at Alexandria, Visit Alexandria will offer customizable programs targeting meeting planners and CEOs to help corporations improve teamwork and leadership skills. Partnering with Visit Alexandria are the George Washington Leadership Institute at Mount Vernon, Building Momentum, a veteran-owned problem-solving, technology and engineering consulting group, and McChrystal Group Leadership Institute, founded by retired four-star general Stan McChrystal.
For more information, visit www.AlexandriaLeadershipCollection.com.