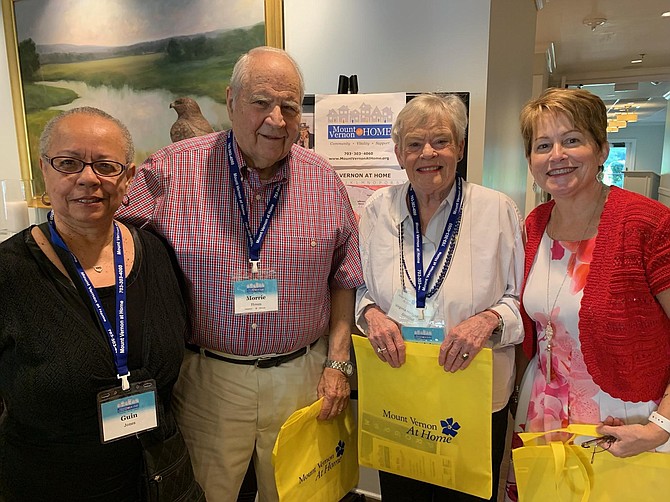 Mount Vernon At Home, part of the nationwide network of aging-in-place communities, hosted a community workshop and educational luncheon Sept. 11 at Mount Vernon Country Club.
Sponsored by Synergy Home Care, Brandywine Living at Alexandria and Mount Vernon Health Care Center, the program featured presentations by Dr. Vivek Sinah and John Norce of MedicarePortal as well as vendor exhibits and door prizes.
Founded in 2007, Mount Vernon At Home provides membership-based services of volunteer support for those seeking to age in place. The organization has grown to include 160 members and 70 volunteers and offers an array of social, cultural and educational activities, services and events.
Started in 1999 with Beacon Hill Village in Boston, the village concept has grown to include more than 230 villages nationwide.
Mount Vernon At Home offers concierge services by connecting its members to the programs, events and resources needed to maintain and support a vibrant and independent lifestyle for older adults.
For more information, visit www.mountvernonathome.org.