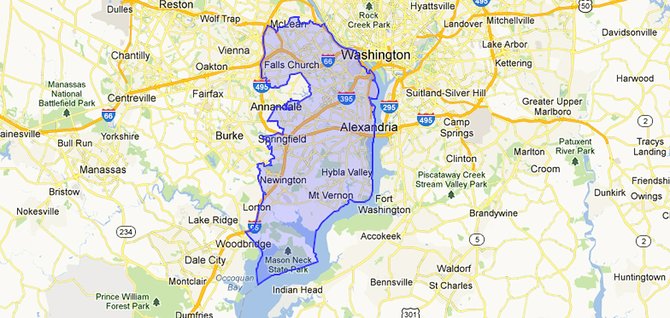 Covering the Primary
A list of stories covering the hotly contested Democratic primary in the 8th Congressional District
Ten names will be on the ballot June 10, although only seven candidates are still in the Democratic primary to replace longtime U.S. Rep. Jim Moran (D-8). The names will appear on the ballot in the order the candidates qualified to be on the ballot rather than alphabetical, which party leaders say is a measure of organization among the campaigns. At one point, the primary featured 13 candidates. One failed to qualify and two dropped out before the ballots were printed. Since the ballots were finalized, three more candidates dropped out. Nevertheless, the wealth of candidates means a winner could emerge with a few thousand votes.
"It wouldn't surprise me if we had a winner on the low side of 12,000 votes," said Stephen Farnsworth, political science professor at the University of Mary Washington. "What we are talking about here is a Democratic nominee, who is almost certainly assured of election given this district, could be elected with about the size of a decent size high-school basketball game fan base."
The congressional district includes Arlington, Alexandria, Falls Church and parts of Fairfax County. In 2012, Democratic President Barack Obama won the district with 68 percent of the vote, an indication that the Democrat who emerges from the primary is likely to be the next member of Congress. Census records show about 770,000 people live in the 8th Congressional District. It's 64 percent white, 19 percent Hispanic, 13 percent black and 12 percent Asian. The district has about 400,000 active registered voters, and election officials say predicting a turnout is difficult because there's really no precedent.
"We think the turnout is going to be somewhere between the turnout for the presidential primary from 2008 and the turnout for the primary in 2012, when the City Council race was on the ballot in Alexandria," said Alexandria Registrar Anna Lieder. "We've got a lot of very well known people who are going to be working very hard to get the numbers up."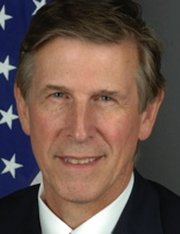 DON BEYER raised more money than any of the other candidates, according to campaign finance documents from the first quarter that show he raised almost $700,000. Beyer made a name for himself as a Volvo dealer before entering politics in the late 1980s. He served as lieutenant governor from 1990 to 1998, and he ran an unsuccessful campaign in 1997 against Republican Jim Gilmore. He later served chairman of the American International Automobile Dealers Association and the ambassador to Switzerland and Liechtenstein.
"I've never felt more enthused and prepared for a job than I do for this one," Beyer said in his announcement. "It would be an honor to represent my community in Congress."
On the campaign trail, Beyer has tried to present himself as the most seasoned candidate in the race — someone who will introduce a progressive carbon tax and work against House Budget Committee Chairman Paul Ryan's proposal to eliminate the guarantee of Medicare for seniors. Beyer has been endorsed by Del. Charniele Herring (D-46), former Alexandria Mayor Kerry Donley and former Alexandria Councilman David Speck. Organizational endorsements include the Humane Society, the National Association of Postal Supervisors and the Professional Aviation Safety Specialists.
"I have the proven record, the ideas and the energy to hit the ground running," said Beyer at one candidates forum.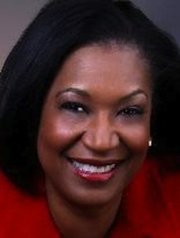 LAVERN CHATMAN is best known as the longtime president of the Northern Virginia Urban League, where served as president and chief executive officer from 2004 to 2011. During her years at the Urban League, she oversaw the creation of the Freedom House Museum documenting Alexandria's role in the slave trade. Although she has never held elected office before, Chatman says her experience with community organizations has given her the skills needed to represent the district in Congress.
"The time is right for someone who has been in the trenches getting it down," said Chatman at one candidate forum. "We put a community organizer in the White House, and now it's time to put a community leader in the U.S. House."
On the campaign trail, Chatman has pointed out that she is the only woman left in the primary. Her campaign received a great deal of attention when television star Oprah Winfrey hosted a fundraiser for her at the Crystal Gateway Marriott in Arlington. That helped bring in some cash for the campaign, which also benefited from a $100,000 contribution directly from the candidate. Chatman has been endorsed by the American Federation of Government Employees Local 476 at the Department of Housing and Urban Development.
"I fully understand how important it is to protect our federal workers and protect small businesses from an extreme Tea Party agenda that has the nerve to shut down the government," said Chatman at one candidates forum.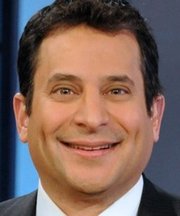 MARK LEVINE is a radio personality who calls himself "the aggressive progressive," an indication of his feisty spirit and confrontational attitude. Levine frequently mentions his background as legislative counsel to former U.S. Rep. Barney Frank (D-Mass.), a congressman he says he would emulate in Congress. Levine also frequently mentions his television appearances on Fox News sparring with Bill O'Reilly.
"I know what Barney Frank taught me, which is that you work quietly behind the scenes and you come up with creative solutions that Republicans can join you with," said Levine at one of the candidate forums. "If they do that's where you go, and if they don't you go on television and you call them out."
On the campaign trail, Levine has advocated for using the negotiating power of the federal government to reduce the cost of college. Levine's campaign finance documents show that he loaned his campaign $250,000 — the largest contribution from a candidate to his or her own campaign in the primary. Levine, who is openly gay, marched against Hollywood because they didn't have positive gay characters before the hit television show "Will and Grace" and has been an advocate for gay marriage. He has received the endorsements from U.S. Sen. Chris Coons (D-Del.) and climatologist Michael Mann.
"I'm the kind of guy who, when I see something wrong, I can't rest until it's better," said Levine. "And injustice particularly makes me angry."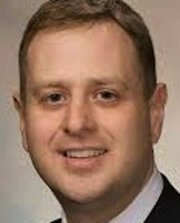 PATRICK HOPE has been a member of the House of Delegates since 2010, when he was first elected to fill the seat vacated by former Del. Al Eisenberg (D-47). After he arrived in Richmond, Hope founded the Virginia Progressive Caucus. As a lobbyist with the American College of Cardiology, Hope made a name for himself as an expert on health-care issues before the General Assembly. He also worked across the aisle, forming an alliance with conservative Del. Bob Marshall (R-13) to get compensation for victims of eugenics.
"We must have a proven progressive leader as our Democratic nominee in the 8th District," said Hope in his announcement. "We also need a nominee who will be ready to be effective on day one and able to build the necessary seniority that will be so crucial to our region."
On the campaign trail, Hope has called for higher taxes for those who earn more than $250,000 a year and fought to make sure Fairfax County voters had a location in the 8th Congressional District to cast an in-person absentee ballot. He has been endorsed by Del. Scott Surovell (D-44) and Del. Kaye Kory (D-38). Organizational endorsements include the Arab American Democratic Caucus of Virginia, Blue America PAC and Arlington Commissioner of Revenue Ingrid Morroy.
"I'm a Hubert Humphrey Democrat," said Hope at one candidates forum. "He said that the role of government is to take care of those at the dawn of life, our children, those in the twilight of life, our seniors, and those in the shadows of life, the sick, the needy and the handicapped."
ADAM EBBIN is a name that's well known in Northern Virginia because he served as a member of the House of Delegates before winning a hotly contested Democratic primary to replace longtime state Sen. Patsy Ticer (D-30), who is now one of his key supporters in his race for Congress. Ebbin has tried to frame his campaign as a liberal alternative to some of the more moderate voices in the campaign. He frequently jokes that while other candidates call themselves names such as the "aggressive progressive" and "progressive warrior," voters should feel free to simply call him a "liberal."
"In politics, some people think it's a dirty word, but I'm not ashamed to admit it. I'm a liberal," wrote Ebbin in a letter to supporters. "I'm a left-wing, bleeding-heart, dyed-in-the-wool, Obamacare-loving, union-backing, Social Security-defending, civil rights-supporting liberal."
On the campaign trail, Ebbin has called for clean energy development at the Virginia State Corporation Commission and he's been critical of the federal Common Core educational standards. Ebbin has been endorsed by Arlington County Board Chairman Jay Fisette, Alexandria City Councilman Paul Smedberg and state Sen. Mark Sickles (D-43). Organizations that have endorsed Ebbin include Laborers' International Union of North America Local 11, the International Brotherhood of Electrical Worker Local 26 and the National Organization for Reform of Marijuana Laws
"I've stood up against Tea Party Republicans like Ken Cuccinelli and their ultrasound bill. I even introduced a bill to rein in his powers as attorney general," Ebbin said at one candidate forum. "Send me to Congress and I'll stand up to anyone who tries to put government between a woman and her doctor."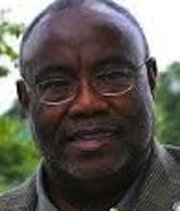 BILL EUILLE is a native Alexandrian who was raised in public housing by a single mother. That's a story that he has tried to capitalize during the campaign, launching the first television ad of the cycle featuring a series of scrolling numbers with the tagline "beating the odds." Euille served as an appointed member of the Alexandria School Board before being elected to the City Council and ultimately becoming the city's first black mayor in 2003.
"I bring that unique combination of progressive values and experience that sets me apart from the rest of the field," said Euille in his announcement. "I have a track record of getting things done to improve our communities."
On the campaign trail, Euille repeatedly mentioned his role in helping to pass Virginia's living wage law. He has been endorsed by former Alexandria School Board Chairman Ferdinand Day, Alexandria Councilman John Taylor Chapman and Alexandria Councilwoman Del Pepper. Organizational endorsements include Black Women for Positive Change.
"I will never put our troops in combat, and I will never vote to support a war because I think it's the wrong thing to be doing," said Euille at one of the candidate forums. "We need to make certain that the only time we use our troops to fight would be in the defense of our own borders."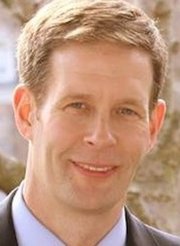 DEREK HYRA is an associate professor at Virginia Tech, where he teaches in the university's Department of Urban Affairs and Planning. He is currently a member of the Alexandria Planning Commission. He is a first-time candidate who is hoping to use his inexperience as an asset.
"I am not a politician. I have never run for elected office," said Hyra in his announcement. "What I have done is spent decades studying economic and community development to understand how we grow the middle class, reduce inequality and strengthen our communities."
On the campaign trail, Hyra has called for what he calls "partnership politics" in Congress as a way to overcome partisan gridlock. The head of his economic policy team is Chad Moutray, chief economist for the National Association of Manufacturers.
"We need to stabilize our housing market and grow the middle class," said Hyra at one candidates forum. "We also need to reduce inequality and create greater opportunities in our underserved communities."